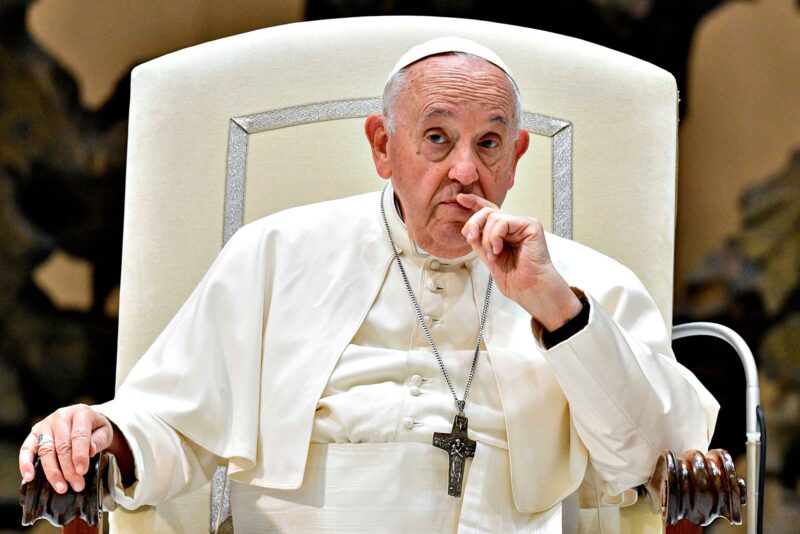 Lately the Catholic world has been abuzz about a Vatican-sponsored Synod where, according to the media, Pope Francis is challenging deeply held teachings.
Of course, if one actually reads what Pope Francis is saying it's more complicated, and a lot of the more sensational takes are just click bait. Pope Francis is not a throat slitter, and he's treading carefully here. I've been confused at times by conservative Catholics taking issue with Pope Francis, since his statements have been more or less party line. He's not, say, calling for female ordination or formally loosening up the Catholic Church's restrictions on abortion or birth control, for example.
However, I've learned the concern is not what he is saying–again, he is careful–but rather his actions, promotions, and decision-making. While he might not say the quiet part out loud in regards to changing the Catholic Church's position on gender, sex, celibacy, and authority the people he's been promoting in the US Church and elsewhere most certainly have, and it's happening enough that it's pretty clear to Vatican watchers where his sympathies lie; his official, carefully crafted statements notwithstanding.
This got me thinking about our own situation. Years ago I was at a lecture sponsored by a Church-adjacent organization. One of its leaders was fairly well known for being of a certain ideologica/theological bent, and during the discussion somebody of another ideological bent but higher up on the org chart  walked in (but not that high, this isn't one of those kinds of stories). As if on cue the organization's leader pivoted to talking about the virtues emphasized by the latter's ideological disposition.
Since then I've had more experience with matters of people and institutions to have witnessed a version of this many times, and I know how common it is inside and outside the Church. People pay lip service to some trope or theme because they know that's what the higher-ups want to hear or because they have to establish their bona fides. In the worst case scenario it's to run interference while working for change from within; either being intentionally apathetic when nobody is looking, or even actively working against it in a subtle, plausible deniability kind of way. But the subtle little decisions add up, and in our own Latter-day Saint world this is common enough (and no, I'm not going to get dragged into a fight about particulars) that I don't pay too much mind when people make some statement that is what people are expecting to hear from someone in their position. Actual fruits, more than anything else, is what convinces me of people's sincerity, and especially fruits that work against some norm or are personally costly to them.
Whether it's BYU, BYU-adjacent institutions, Church-adjacent institutions or some influencer or another I don't really take it to mean much anymore when people in mid-level positions sycophantically sing the praises of President Nelson (though to be clear I'm not saying all praises of President Nelson are sycophantic), celebrate the Proclamation, or cheer on BYU sports on their Twitter feed or Facebook wall just a little too much. Rather, to be convinced that somebody is sincere the fruits, and sometimes personal blowback, from their discipleship is what I take seriously.