Recently I've done a series of posts explicitly identifying different rhetorical strategies used in social media spaces around Church topics (One on apologizing for others, and one on disingenuously citing prophets and invoking one's church heritage).
I didn't mean for it to be an ongoing series, but I've just been noticing these more and more, so if you'll indulge me for two more (for now)…
First,
On social media spaces it has been common for people (often outwardly very Mormon-y) to communicate commonsensical truisms as if they are somehow deep or controversial as opposed to just reminding us of the basics. While the message themselves are indeed important, implying that the message is somehow edgy is kind of passive aggressively jerk-ish towards the community towards which it is directed.  
"Jesus would have loved LGBTQ members, and our wards should too" then to top it off they sometimes do that super annoying little hands prayer emoji.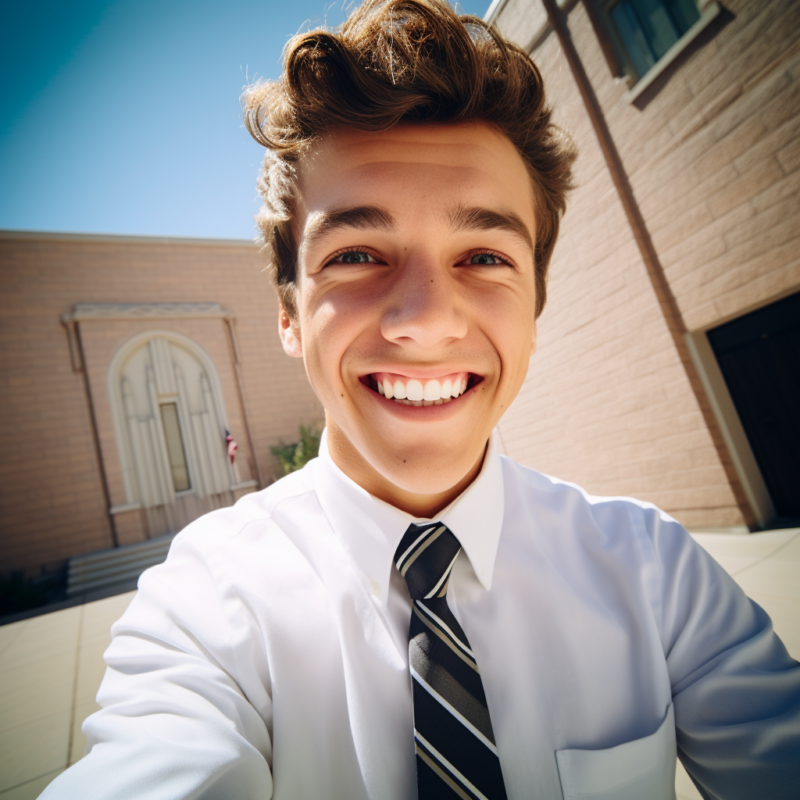 Midjourney's depiction of "an insincere looking Mormon who smiles too much"
Of course this statement is true, but that's exactly the point. Even the most obnoxiously conservative high priest agrees with it, so implying that it's going to rock our world is actually rather insulting in a mean-spirited way, and just raises the question of what they are actually trying to say (Again, this isn't directed towards people emphasizing the basics for their own sake.) 
Sometimes one senses that they are trying to do a "they who have ears to hear," thing as if repeating New Testament mantras logically leads people to adopt the person's particular 21st century interpretation of liberal Christianity, and the promulgators are being magnanimous by not clearly addressing the issue they're being circumloquacious about because their audience is not ready yet. But in fact that's insulting in its own way, as if people are too immature to be spoken to plainly and directly (and yes, I realize that by not calling people out by name I'm kind of guilty of the same).
Second,
Some in the Church-related discussion space take the fact that they were a bishop quite seriously and like to put it in their bylines and bios. Some, but not all, are antagonistic towards the Church, making this a case of weaponizing Church titles against the Church. (Ironically, Church titles do apparently grant a lot of cachet in disaffected circles). 
First, people can tell when you're looking for an excuse to mention that you were a bishop, and it just makes you look silly; you've essentially become the obnoxious RM who finds a way to mention that he was AP. (And, btw, putting your former or current bishop status in your Facebook profile is just weird in every and all cases).
Second, for those who are openly antagonistic towards the Church, we know what you're doing. Being a bishop isn't that special numerically speaking. There are thousands upon thousands of current and former bishops. Probabilistically I'm sure there are bishops who are guilty of all sorts of serious things, including weaponizing their position against the Church. We have a long history of this happening, and while top Church leaders leaving and becoming antagonistic is in the fuzzy past, in principle there's no reason why it can't happen again. However, there are some silver lining benefits when a former or current bishop becomes a Sith Lord. 
It helps leaders not take themselves too seriously.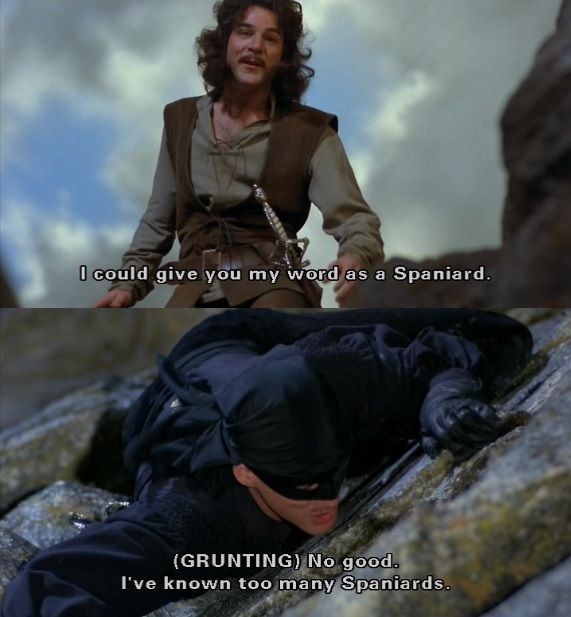 2. It reminds members that it isn't not over until it's over. 
In principle members would agree that everybody is at risk of falling, but in practice this is one of those things that still surprises people. D&C 3 is profoundly clear on this point. Even Joseph Smith could have fallen. We're not Calvinists who believe in an inability to fall due to predestination. Having leaders who have messed up helps mitigate against title worship or the sense that leadership experience acts as some sort of extra special shield against tripping later on in life.