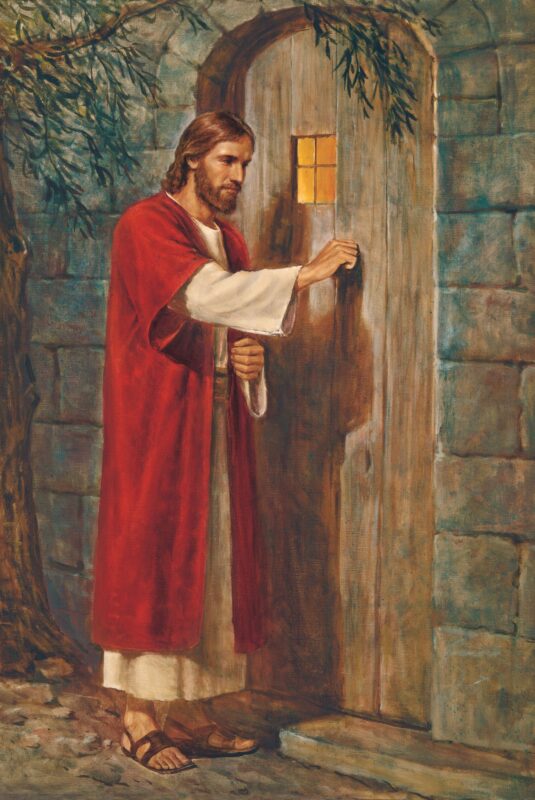 Missionary methodology is one of those things in the Church that people have strangely strong opinions on. For my part, on a meta-level I recognize that 
Context matters
What works in one location (and time) might not work in another.  
Missionary strategy is complex
Because of #1, figuring out optimal missionary strategy is hard, and I have no desire to expend mental energy trying to figure it out now that I'm a civilian. If there was some blatant error in how it was being done I'd have no compunction saying something, but as far as I can tell the people whose mantle it is are doing the best they can, and I have no reason to think that I would do it any better. 
There is no magic pill
Greenie mythology holds that if a missionary is righteous enough or if they follow the five steps of successful blah blah then they too could become a Dan Jones 2.0, but the fact is that Dan Jones-level success has as much to do with the mission field's society as much as the missionary.
Missionaries are for missionary work
While it's become popular to suggest that all missionaries should be humanitarian missionaries, my prior here is that missionary work is primarily for converting people to the Church. While there's a hypothesis going around that humanitarian work focused missionaries would actually yield more converts, I'd have to see some hard nosed evidence that a primarily humanitarian approach yields more conversions than direct proselytizing before I'd buy it. I think the Salvation Army is great (the old Guys and Dolls movie is on my children's required watching list because the Salvation Army character is such an inspiring religious character), and they may have some people joining them because of their humanitarian reputation, but probably not as many as the direct proselytizing faiths. (Of course, I'm not suggesting what the optimum mix is for their particular mission—not my place—just making a statement about the connection between humanitarian work and converts). 
Missionary work is often a schlog, and the optimal approach is often a matter of choosing the least inefficient among inefficient options. While I generally refrain from getting into the missionary methodology fights for the reasons above, I do think it has become fashionable to disparage tracting as a method when there are good reasons to retain it in the missionary repertoire.  
English lessons, going through the ward list, etc. are often valuable methods. They require much more energy per contact, but their conversion rate is much higher. However, tracting has the benefit of volume. When you tract out a neighborhood you can contact a lot of people. 
The more productive methods often require having scheduling or logistical ducks in a row. If a dinner appointment falls through you can't just do an impromptu English lesson on the street, but you can always knock doors. Tracting was a nice way to fill in the cracks leftover after the more productive methods are used. 
Diminishing returns for other options
It's become a truism that working with the members is more efficient (I suspect this philosophy has its intellectual genealogical roots in the religious-growth-through-networks work of Rodney Stark, my adviser from my Baylor postdoc days). It might be true that member referrals are much, much more effective, but in the discussion of missionary's time there's the divisor of how much the missionary contributed to that referral. In these discussions it's sort of implied that the multiplier is 1, when it's below 1. Again, that's not to disparage member, missionary work, just to point out that it's not a magical pill. There are drawbacks with that approach too such such as the fact that the confidence of the members is probably only weakly a function of how much time missionaries spend with members. Matter of fact, it might be a U-shaped relationship, with missionaries dropping by too much being counterproductive. Depending on the locale, I suspect you can easily max out English lessons, going through the ward lists, and all the other productive things and still have time left over. 
This is the argument that is fairly unique to me, but if we follow through with the conversion-through-networks paradigm, then it has a lot of similarities with other network diffusion models such as pandemics, including the concept of network burnout. At some point everybody who is susceptible to conversion in a network has converted. New network clusters are only reachable through non-connected people. Because people cluster in their networks, people outside the network have more non-redundant ties, and people converted through cold calling are actually more valuable in terms of non-redundant ties than people converted through networks. 
In the early Church, there's a good chance that the early Church would have stalled out for a while numerically if it had just disseminated through the networks of the original founding families, but the unconnected conversion of Parley P. Pratt led to the conversion of Sidney Rigdon and the huge cluster that was attached to him. 
Of course, tracting is one of many possible strategies, each with their own trade-offs, and I don't presume to know what the optimum mix is. I'm just saying that tracting had a place in it even though it had become popular to disparage it.