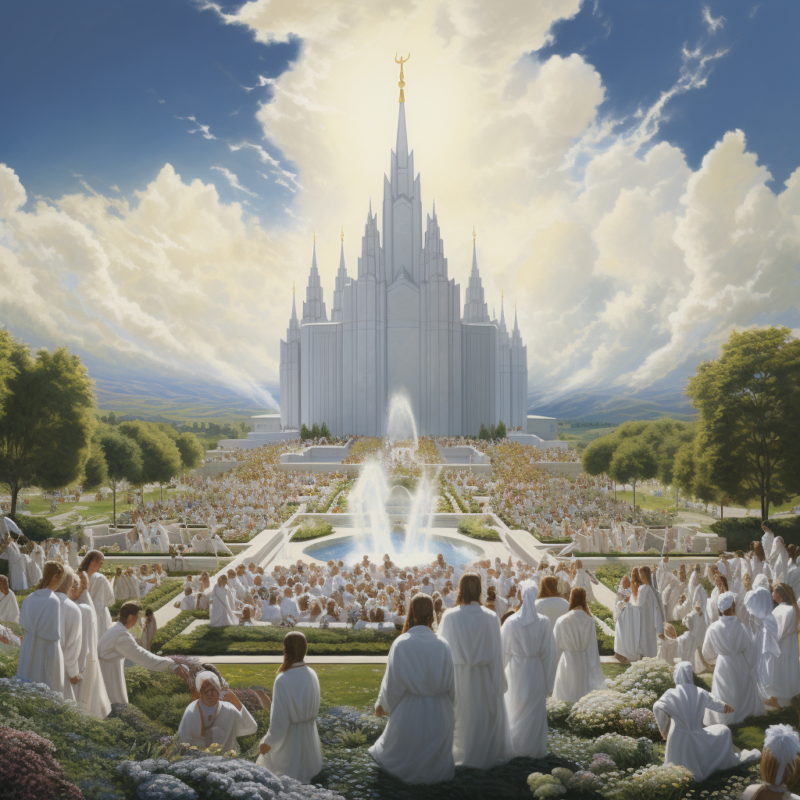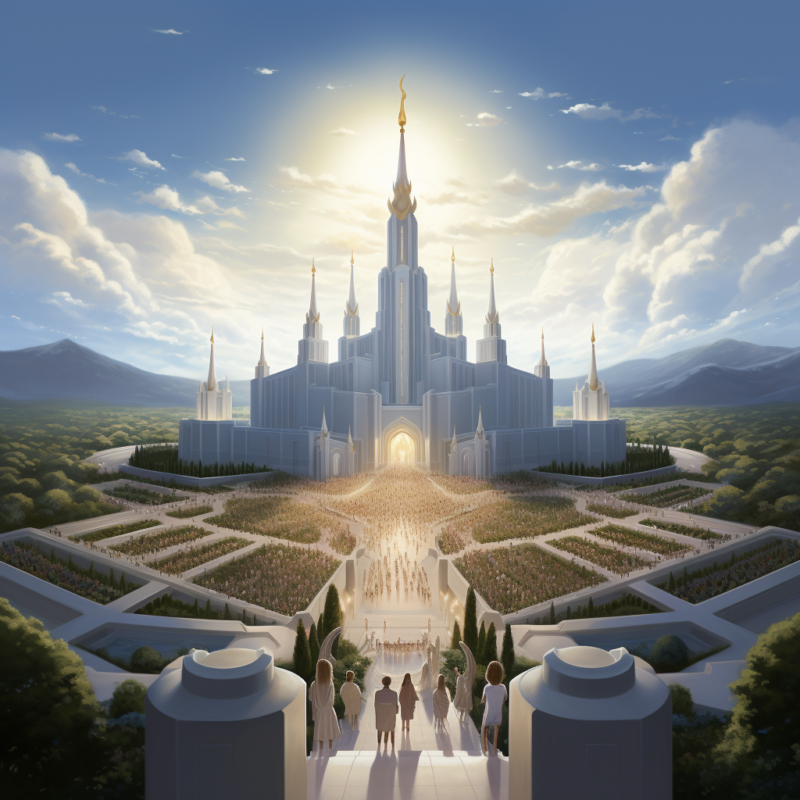 There must be this chain in the holy Priesthood; it must be welded together from the latest generation that lives on the earth back to Father Adam, to bring back all that can be saved and placed where they can receive salvation and a glory in some kingdom. This Priesthood has to do it; this Priesthood is for this purpose.
-Brigham Young
According to casual Latter-day Saint folk theology the millennium will be a time of massive temple work. Less casually, a lot of relatively authoritative general authority midrash has suggested that the hypothetical end point for temple work is the complete sealing and temple work for all humans who have ever lived. So of course I've been curious about how much temple work that is. The specific numbers aren't as important here as much as the general sense of scale and scope. 
According to the Wikipedia article on the subject, some estimates suggest that about 100 billion humans have ever lived. Of course, for our purposes how big this number is depends on when we crossed the developmental threshold as a species to become "as the Gods, knowing good and evil" and became subject to the demands of accountability and its attendant ordinances. 
Still, for our purposes let's assume the nice round 100 billion number. The temple department has reported that as of 1988 about 100 million endowments have been performed, which probably means that about 1-3 out of every thousand people who have ever lived have had their work done for them (ignoring possible redundancies and inadvertent repeats). We obviously still have a ways to go, with dozens of millenia before we finish "the list" (which is constantly growing) at the current rate.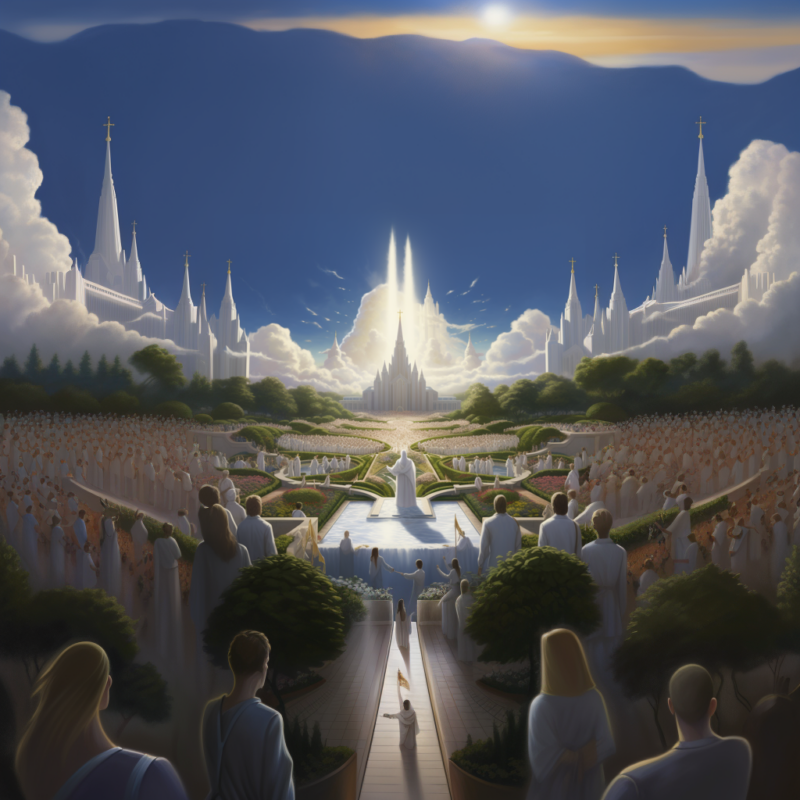 How much effort would that take? Let's assume that:
One combined baptism/confirmation for the dead takes about half a minute for each person.  
And
One complete set of sealings (parent to child and spouse to spouse) per person takes about one minute.
And
A full endowment/washings/anointings session takes about 1.5 hours per person.
Of course, the time for the latter has varied quite dramatically across Church history, as different elements have been added and taken away (mostly taken away), but it has inclined towards more and more brevity.  
Brother Brigham this is not arranged right but we have done the best we could under the circumstances in which we are placed, and I wish you to take this matter in hand and organize and systematize all these ceremonies with the signs, tokens, penalties and key words.' I did so, and each time I got something more, so that when we went through the temple at Nauvoo I understood and knew how to place them there. We had our ceremonies pretty correct. 
Organizing it correctly has been a 150-year old long endeavor. Oftentimes the things dropped were the things most patently masonic as the superstructure that the ordinance was layered over became less necessary. But here I assume that the final, definitive, endowment-type ritual and washings and anointings is 1.5 hours. Maybe some of our ancestors get "credit" for their culture-specific sacrifices, washes and anointings, and Elysian type or Osiris-rite type endowments (on this topic I am very much a Nibleyite), but I assume this group is negligible (but who knows, maybe God had an endowment among the early East African hunter gatherers). 
My understanding is that there used to be 2nd-anointings-for-the-dead, but for these calculations I'm only including the current categorical sets of temple rites. 
If we assume the millennium conjecture, where Christ comes down and almost everybody becomes a member and is involved in temple work, let's say we have 1 billion active, temple-working members. Of course there's a gendered component here if women have not received the priesthood by then, so each of the 500 million men are responsible for performing 200 baptisms/confirmations and being baptized/confirmed for 100 people, while each of the women are responsible for being baptized/confirmed for 100 people. So assuming 30 seconds per baptism/confirmation that means 2.5 hours work for each man and 50 minutes for each woman until every human who has ever existed will be baptized by proxy. (Of course, whether they accept is a different issue). Since sealings are twice as much per person in our model (with the same gendered component with sealers), we'll just double that for sealing with 5 hours of work per man and 1 hour and 40 minutes of work per woman. 
Endowments/washings/anointings are much, much more time obviously. Even with 1 billion temple attenders, each person would be responsible for 100 names, which would take several months if they performed one endowment a day. At this point the number of temples would have to be along the lines of the number of schools or polling places to accommodate all the temple work.
In terms of the general topline, "completing" temple work is doable if we assume the existence of a one-billion phalanx of temple attenders (and the comprehensive genealogy chart from the sky), but if we simply extrapolate out our current rate of temple productivity it will take dozens of thousands of years. On a more this-worldly note, in theory we could run out of names if we're limiting ourselves to those that are retrievable through earthly genealogical means, but I haven't the foggiest how many people that is, so I wouldn't even know where to begin speculating. 
Of course, maybe after the Second Coming God will just wave His hand and deem everybody "baptized" and "endowed"; I'm open to that possibility, but given my take on the patterns in the scriptures that sort of dues ex machina is quite rare, and I wouldn't be surprised if the concreteness and distinctiveness of individually-performed ordinances will still be required.