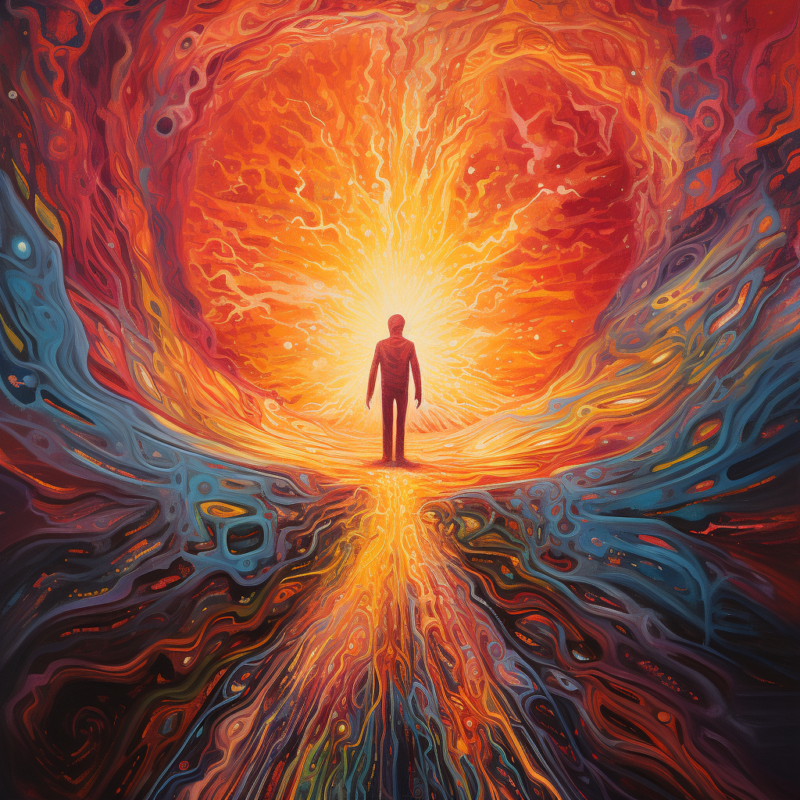 When people refer to "Near Death Experiences" in a spiritual context they are generally referencing a phenomenon that happens across cultural, religious, and social contexts where people who are close to death experience some sort of numinous experience. What exactly an NDE consists of varies from experience to experience, but there are some common themes: 
A feeling of overwhelming peace and love

A bright light

The sensation of being lifted out of their body

Meeting loved ones

Meeting some kind of a divine being who reviews their life
The themes match up enough with Latter-day Saint thought that I'm open to there being something there. People who have undergone NDEs often experience major positive changes to their life outlook and priorities afterwards, valuing relationships and spiritual matters more than this-worldly concerns. For a small minority their purported glimpses of the other side are darker. 
NDEs are common and well-established enough that they are one of those extremely rare spiritual experiences that lend themselves to empirical investigation and are considered legitimate and real by scientists (and not in the same way that you can find a handful of scientists willing to take ESP seriously, for example). 
NDEs are a real thing, now what they are is what divides the believers from the naturalists, with more naturalistically inclined people attributing them to some explosion of chemicals that might happen near death, and more spiritually inclined people attributing them to more spirit than body. Of course, per my Latter-day Saint beliefs, maybe it's both. Among believers they can be controversial, since it provides an extra-institutional mechanism for divine knowledge. 
As a natural believer, my sense is that they are indeed glimpses of the other side, but that they are glimpses. Highly personal, impactful lessons of basic truths (love, the presence of others, reviewing our life), but not every detail experienced in an NDE is gospel truth. That would be quite difficult logically, because in many cases the NDE components follow patterns from the person's respective religion, so Catholics might see Mary or Muslims might glimpse Jannah. Still, I'm willing to grant NDE experiences a certain extra consideration for what the afterlife is like, even if I don't feel personally bound by any one interpretation, but taken as a whole the phenomenon seems to sit right with me as a message from the other side. 
We Latter-day Saints in particular have well documented cases of NDEs in our early as well as more contemporary history.  Dr. Top from the BYU religion department wrote an excellent synopsis. One late-hand source even suggests that Joseph Smith may have had an NDE when he was being tarred and feathered, and a more contemporaneous source (Willard Richard's diary) records Brigham Young as having an NDE.
A whole book has been written compiling 50+ NDE experiences from early Latter-day Saint history and many articles about NDEs from a Mormon perspective have been published in a variety of outlets (cursorily searched list below, in which I discovered that the great Massimo Introvigne, one of the Godfathers of New Religious Movement studies, published a piece in Dialogue!). 
While the characteristics of NDEs fit quite well with Latter-day Saint thought, a fairly strict "NDEs are a glimpse of the Celestial Kingdom" view would not explain why the Buddha or Krishna makes an occasional appearance. Still, my vote would be that NDEs do indeed tap into some reality beyond our own, and that God can speak to people through the religious and spiritual frameworks they are expecting when it comes to the particulars, but that the general themes in NDEs support everything I've come to feel is true about the hereafter. 
Articles 
Christensen, Kevin. "" Nigh unto Death": NDE Research and the Book of Mormon." Journal of Book of Mormon Studies 2, no. 1 (1993): 1-20.
Introvigne, Massimo. "Embraced by the Church? Betty Eadie, Near-Death Experiences, and Mormonism." Dialogue: A Journal of Mormon Thought 29, no. 3 (1996): 99-119.
Lundahl, Craig R. "A Nonscience forerunner to modern near-death studies in America." OMEGA-Journal of Death and Dying 28, no. 1 (1994): 63-78.
Lundahl, Craig R. "The perceived other world in Mormon near-death experiences: A social and physical description." OMEGA-Journal of Death and Dying 12, no. 4 (1982): 319-327.
Lundahl, Craig R. "Near-death experiences of Mormons." A collection of near-death research readings (1982): 165-179.
Lundahl, Craig R. "Mormon near death experiences." Free Inquiry in Creative Sociology 7, no. 2 (1979): 101-107.
Top, Brent L. "Thought Communication, Speed of Movement, and the Spirit's Ability to Absorb Knowledge: Near-Death Experiences and Early Mormon Thought." Journal of Near-Death Studies 15, no. 3 (1997): 203-216.