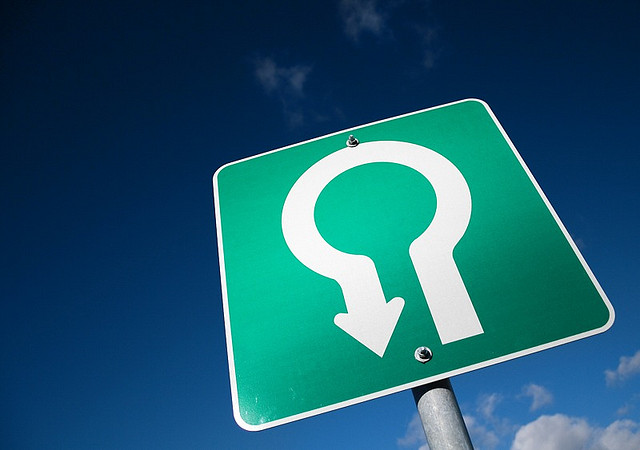 The sections of the D&C covered in this week's Come Follow Me lesson are apparently about the calling of the twelve apostles and paying for the Book of Mormon. But they also include themes that don't directly bear on these purposes.
Perhaps the most important theme is the call for repentance, and the subsequent forgiveness. Both sections talk about repentance: section 18 discussing the role of missionaries and members in calling the world to repentance, and section 19 including the oft-cited imploring of the Lord to repent in verse 16:  "For behold, I, God, have suffered these things for all, that that they might not suffer if they would repent."
A Call to Sinners
If we ask what language outside of English first received a sustained call to repentance, I think most Church members today would be surprised to learn that the answer is Welsh.  While Orson Hyde published a missionary tract in German earlier, it didn't represent a sustained missionary effort. Instead, that happened first in Wales, which benefitted from the country's integration in the United Kingdom. Missionaries first began preaching there in 1840, and saw significant success by 1845, when the well-known missionary Dan Jones began preaching in his native language. In 1846, the first non-English Latter-day Saint periodical Prophwyd y Jubili (Prophet of the Jubilee) began publication, and included the following anonymous poem:
Galwad ar Bechaduriaid

O, bechaduriaid, trowch mewn pryd––
Ar bechu mwy na roweh eich bryd;
Ond ffowch am rad faddeuant Duw,
Ag ysbryd prudd a chalon friw.
Y taliad cyflawn ar y pren,
A roddwyd gan Enneiniog Nen,
All glirio'ch beiau mawr a man,
A'ch arbed rhag haeddiannol dan.
Os ufyddhewch, cewch ffafr Duw,
A thrwy ei Fab ef fythol fyw:
Mae'r fraint yn rhad, a thaer yw Ef
I annog dyn i wrando 'i lef.

A Call to Sinners

OH, SINNERS, turn! repent in time!
With sinning do not dwell nor chime;
Forgiveness seek—God will impart
To humble soul and sorry heart.
The price full-paid upon the tree,
Was paid by Heaven's Anointed, see!
To clear transgressions small or dire,
To save you from impending fire.
If you obey, you'll win God's grace,
Eternal life by his Son's face:
His blessing's free, He's keen that all
Mankind should hearken to his call.
Forgiveness by John Lyon
Repentance is, of course, a very personal act, and the following poem by John Lyon focuses on our own motivations. Lyon, a Scottish Latter-day Saint, may have been the second most beloved LDS poet of the 19th Century, behind Eliza R. Snow. After joining the Church in 1844, Lyon became a missionary and, devoted much of his poetic output to LDS themes. Before he immigrated to Utah in 1853, he published a volume of poetry, The Harp of Zion, which contained 104 of his poems. And after he arrived in Utah, Lyon continued to write and publish his poetry, but his work was only gathered posthumously by his son in the volume, Songs of a Pioneer.
Forgiveness
When I against the Lord transgress;

And none but he can know my secret sin,
Then I'll repent, and strive his love to win;
By doing all that I've forgot to do,
And more devoutly, righteousness pursue;

Then shall I have forgiveness.
And should my folly cause distress,

To father, mother, sister, brother, friend;
I'll run with speed, confess to each, and mend
The sinful breach, by new obedience I
All loss restoring, through the vile offence;

Then shall I have forgiveness.
Should love demand that I confess,

For open sin a public sense of grief;
I'll humbly yield, if this should bring relief,
No matter what may be the penance; still,
I'll strive the law of trespass to fulfil,

To gain from all, forgiveness.
Then shall my brethren love, and bless,

The penitent with heartfelt joy again,
While the recording angels sound the strain
Through brighter spheres: the sinner is forgiven,
And mercy, radiant with the smile of heaven,

Exults in God's forgiveness.
Kilmarnoch, December 11th, 1846.
Ruth May Fox and Where is Peace?
While the theme of repentance is found in both sections, the lesson also suggests we look at the theme of peace, mentioned in 19:23, which suggests that we can obtain peace through Jesus Christ. And the following poem, also suggests as much—although it is appropriately pessimistic about peace for 1940. Its author, Ruth May Fox, was brought to Utah by her father at 12 years of age. As an adult, she joined the woman's suffrage movement in Utah, and was active in many of the organizations of the day. She married Jesse W. Fox, Jr. in 1873, and was later surprised when he married a second wife in 1888. Nevertheless, she had 12 children and, when he failed in business, Ruth went on to support her family by running a boarding house and as a typist for the Young Ladies Mutual Improvement Association (forerunner of the Young Women). In 1929 she was called as the 3rd president of the YLMIA, serving until 1937. And during all these activities she still found time to write poetry. The YLMIA published a book of her poems, May Blossoms, in 1923. She is one of the general officers of the Church who lived longest; she passed away in 1958 at 104 years of age.
Where Is Peace?
Peace, did you say? There is no peace;
The white-winged dove has fled
Beyond the pale of mortal ken;
Confusion reigns instead.
Confusion in the hearts of men,
On land and on the sea,
Above the clouds in God's free air
There's no tranquility.
Dread mechanisms, fiendish, dire,
Devised by our own kind,
Pour down destruction from the skies,
To kill, to maim, and blind
The flower of the human race,
The valiant and the strong,
Who might have found a way to peace
And cut the tyrant's thong
With which he goads men to the death,
And sets the world aflame
With fears and anguish of the soul,
To win a conqueror's name.
When will God's children learn to live
The Christian way of life
And turn their thoughts to righteousness
And do away with strife?
Then will the dove of peace return
With blessings in her wings,
And fly abroad from land to land
While earth rejoicing sings:
Oh, blessed day! All wars have ceased.
The tyrant's sword is sheathed;
No man will answer to his call;
The life that God bequeathed
Is His alone to give or take;
No autocrat shall dare
To set the precious life stream free
And war on man declare!
(H.T. Ardis Parshall @ Keepapitchinin)